Practices are held Thursdays nights from 19:00 to 21:00 and are normally at the Glen Cairn Community Center Upper Hall (MAP), but that is subject to availability, so check the website posts for additional details.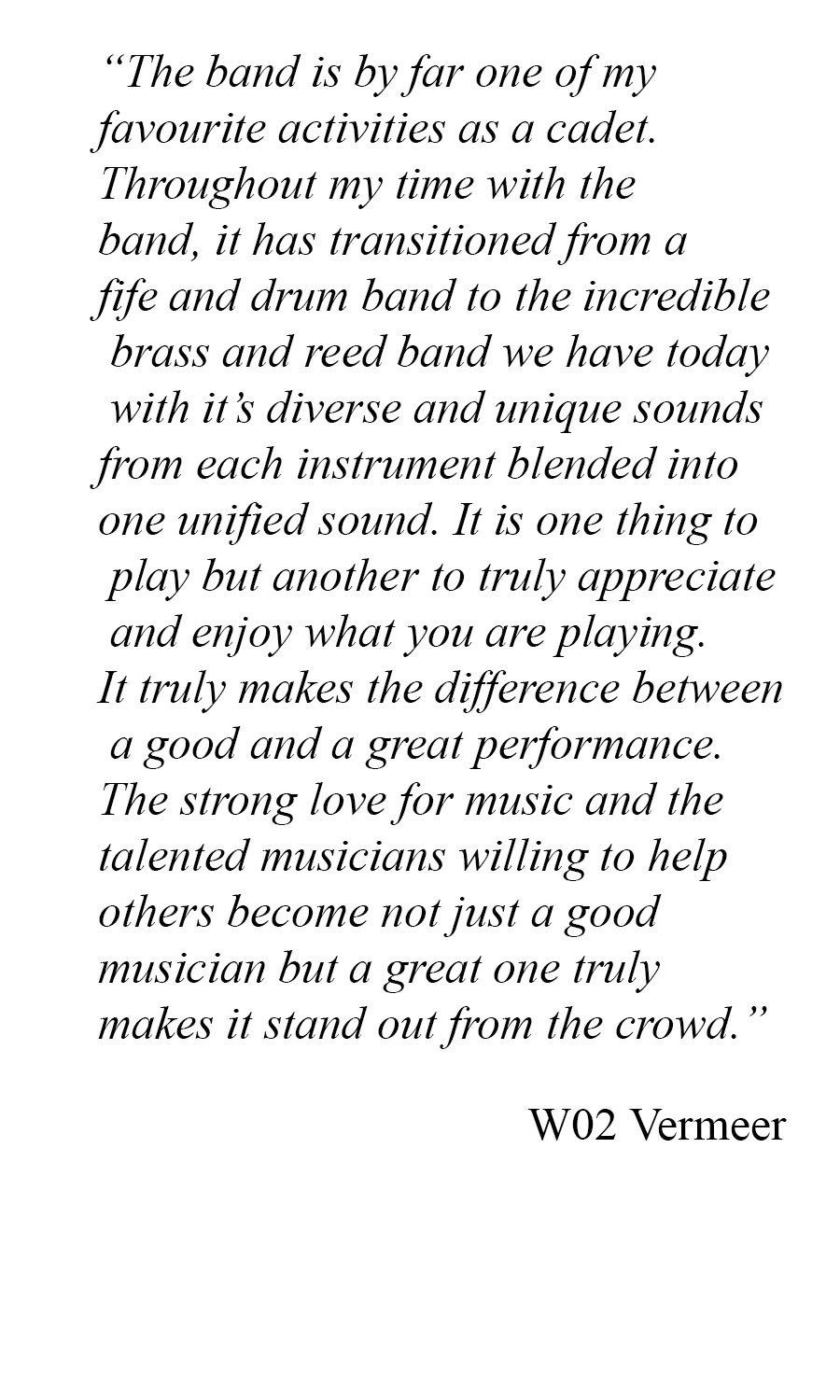 Dress is civilian clothing, with footwear suitable for doing drill.
The Band is often referred to as the sound and soul of the squadron. We are a Brass and Reed Military Band which plays a mixture of popular tunes and classic military marches. All cadets are welcome to join, no matter your musical background or experience. If you don't know how to play any instrument, don't worry, we can teach you.
The band is a good place to start off your cadet career and a friendly environment for making new friends of all ages.